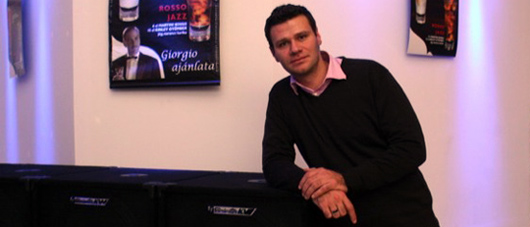 The professional team at Erlatech provides the complete solution for all your event requirements whether large or small. We specialize in installations for Nightclubs, Restaurant, Bars, Lounge, and Festivals. The firm works in the disciplines of acoustics, audio, video, lighting, day-lighting and visual performance. Erlatech use the latest technology, from high grade staging projectors, large format screens and sound systems to individual items to ensure the smooth running of your event. Erlatech covers all aspects of audiovisual – rental, sales and installation.
We only use high quality sound equipment, from small portable sound systems to the kind of line-array speaker system you would have at a concert or a dance party.
We work in partnership with many organisations and event producers and we can cover most parts of Hungary. We carry the top name brands in Amplifiers, Mixers, CD Players, Turntables, Cartridges, Lighting, Microphones, Systems & Packages, Intelligent Lighting Systems, Lighting Packages, Novelties, Cases, Recorders.
Accesories and much more. If you do not see the item you are looking for, call us! It doesn't mean we don't have it or we can't get it for you. We carry all major brands! Including Pioneer, Sennheiser … Call us for free advice and no obligation quote for your event.
The products and carried out 3 years warranty!
1173 Budapest, Összekötő u 1 Mesterek háza 3  
06 (1) 253 0676  
06 (70) 938 3505  
06 (1) 253 0677 
This email address is being protected from spambots. You need JavaScript enabled to view it.