17th January 2019: We've designed a premium version of our over-ear flagship DJ headphones to create the HDJ-X10C, which will be globally released in limited quantities from 17th January 2019.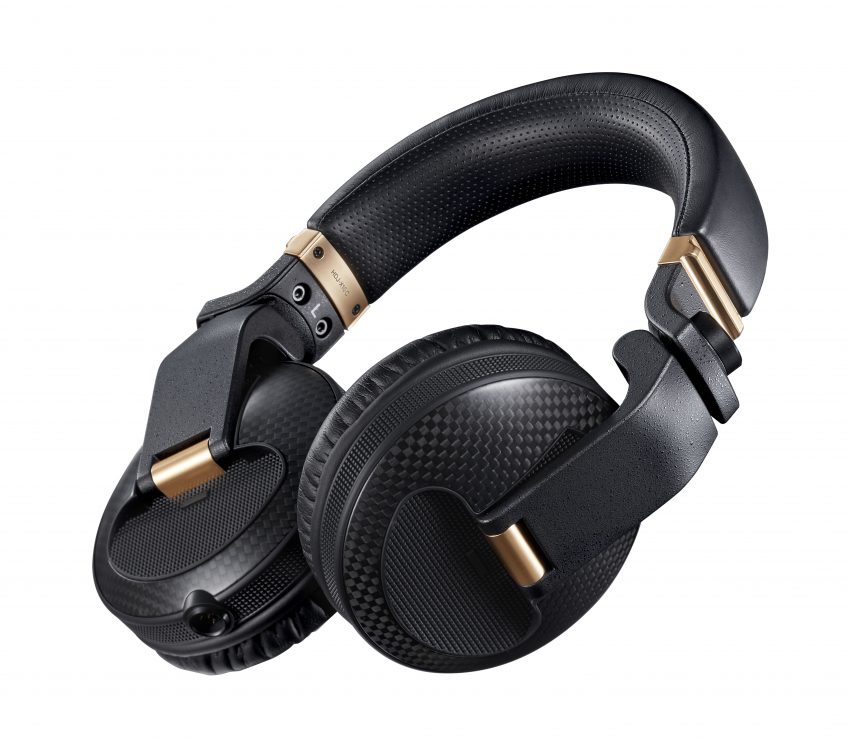 The new model features enhancements to the design of the popular HDJ-X10, which offers outstanding audio quality, lasting durability and flexible functionality for professional DJs.
Special materials used only in the HDJ-X10C DJ headphones help you hear your tracks with superior sound quality. Carbon fibre brings excellent vibration attenuation to the housings. Metal plating on the front plate of each housing part enables higher resolution sound reproduction with a wider frequency range and improved localisation. We've also coated the straight cable in tough aramid1 for extra durability.
You can be sure you'll stand out in the booth due to the one-off premium design of the headphones, which extends to the styling treatment of the cable and case. You can also use them with peace of mind for longer, thanks to the extended 3-year warranty.
1,000 pairs of the limited-edition HDJ-X10C DJ headphones will be available from 17th January 2019 at an SRP of £539. Watch the introduction video or find out more about the DJ headphones.
KEY FEATURES OF THE HDJ-X10C DJ HEADPHONES
Premium design for superior sound quality The HDJ-X10C DJ headphones feature the same 50mm HD drivers (high-definition driver) used in the HDJ-X10 model, but exceptional materials create even greater sound quality in this limited-edition version. Carbon fibre in the housings removes unwanted vibrations and noise inside. Metal plating suppresses vibrations on the surface, and the grille on the front of the driver has been upgraded to metal mesh to achieve more accurate sound reproduction. All this helps to maximise the performance of the HD drivers and produce a clearer sound.
New materials for improved durability and comfortable fit
Having cleared the US Military Standard MIL-STD-810G Shock test2 and with extra-durable aramid material on the straight cable, the HDJ-X10C DJ headphones are highly robust. To give you a more comfortable fit, the headband features breathable, punched leather.
Premium styling With featured parts made from carbon fibre and others finished in a gold colour – all set against a luxury black body – the premium design of the HDJ-X10C DJ headphones ensures you'll stand out in the booth. Even the included carry case has an enhanced look – made from high-quality polyurethane leather, it also features gold-coloured elements.
3-year warranty To guarantee long-term, reliable performance, a 3-year warranty is included.